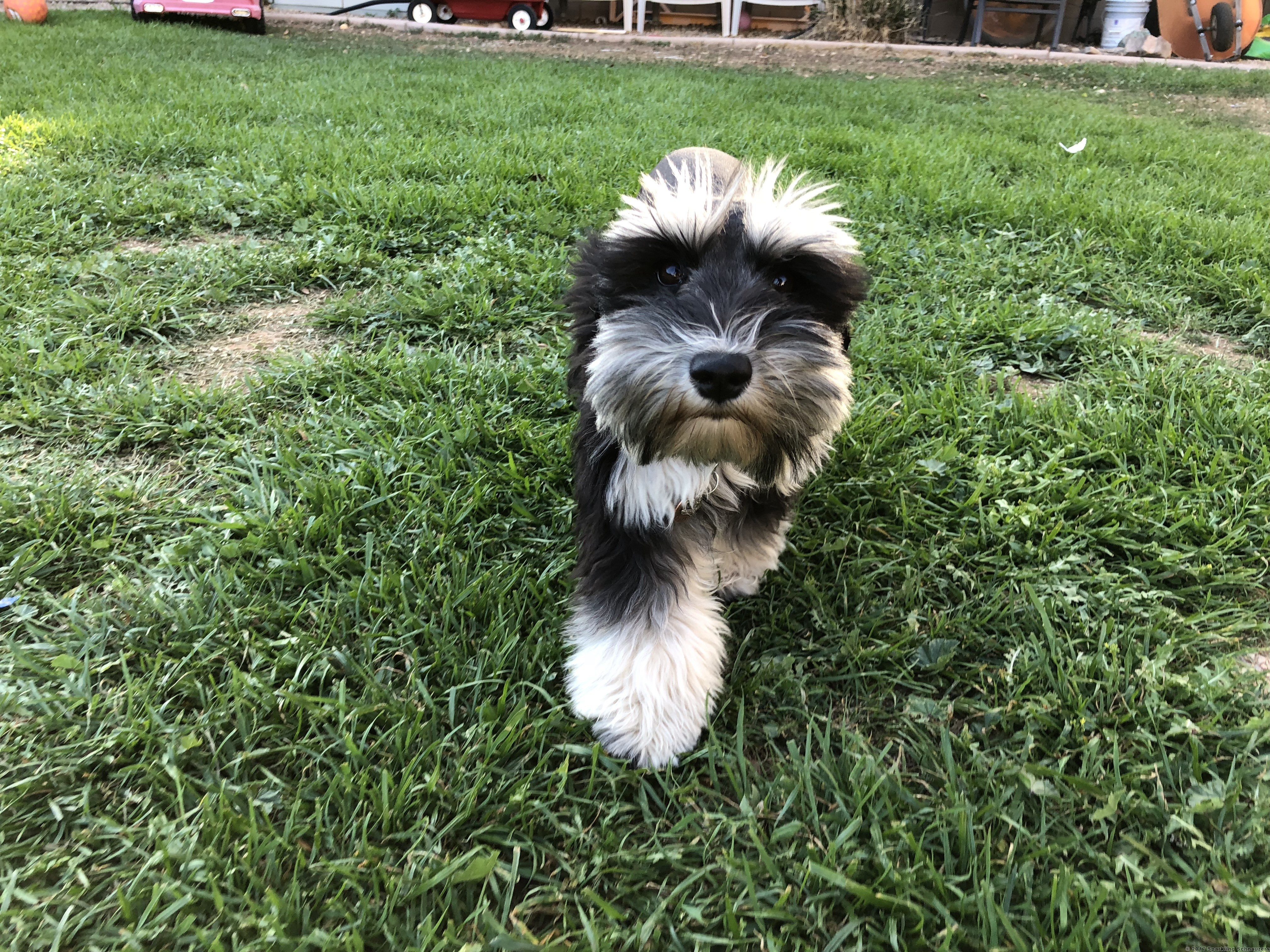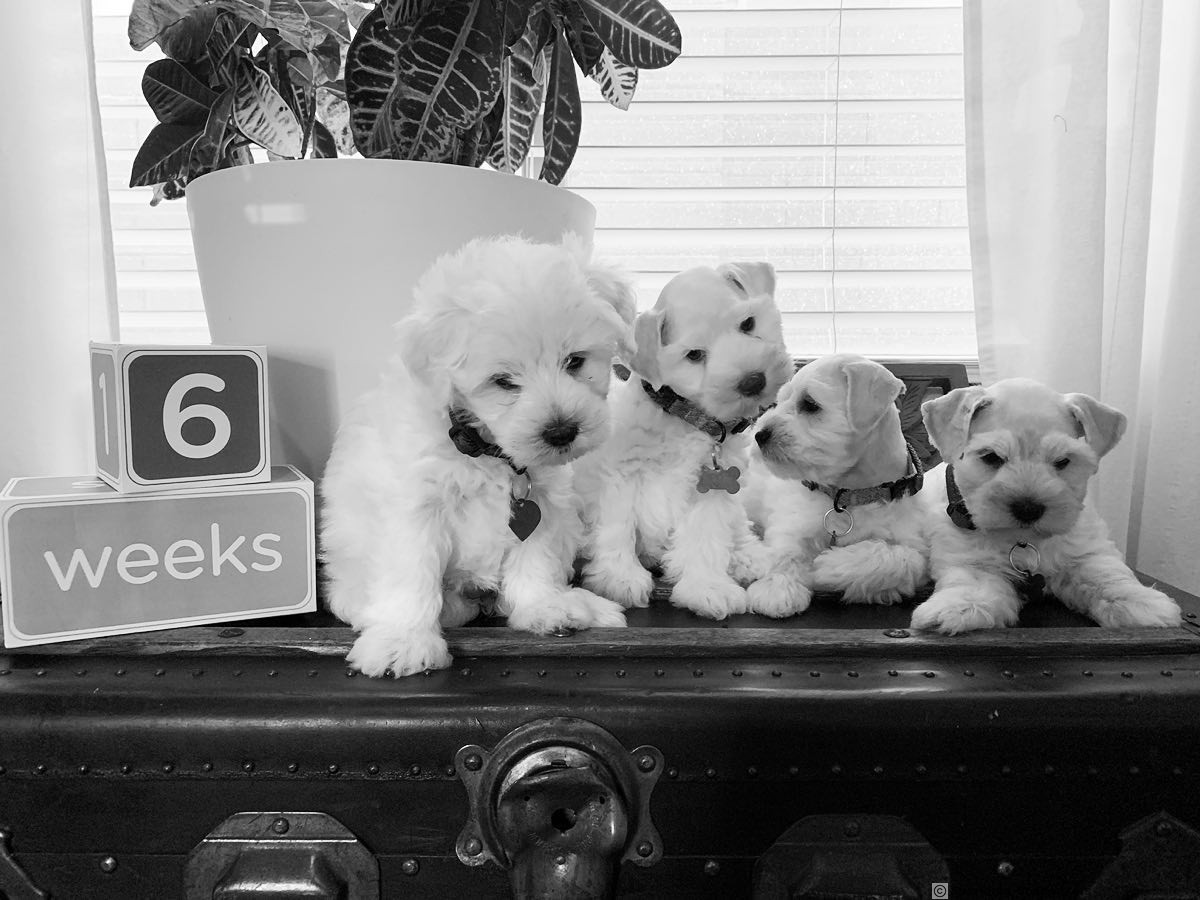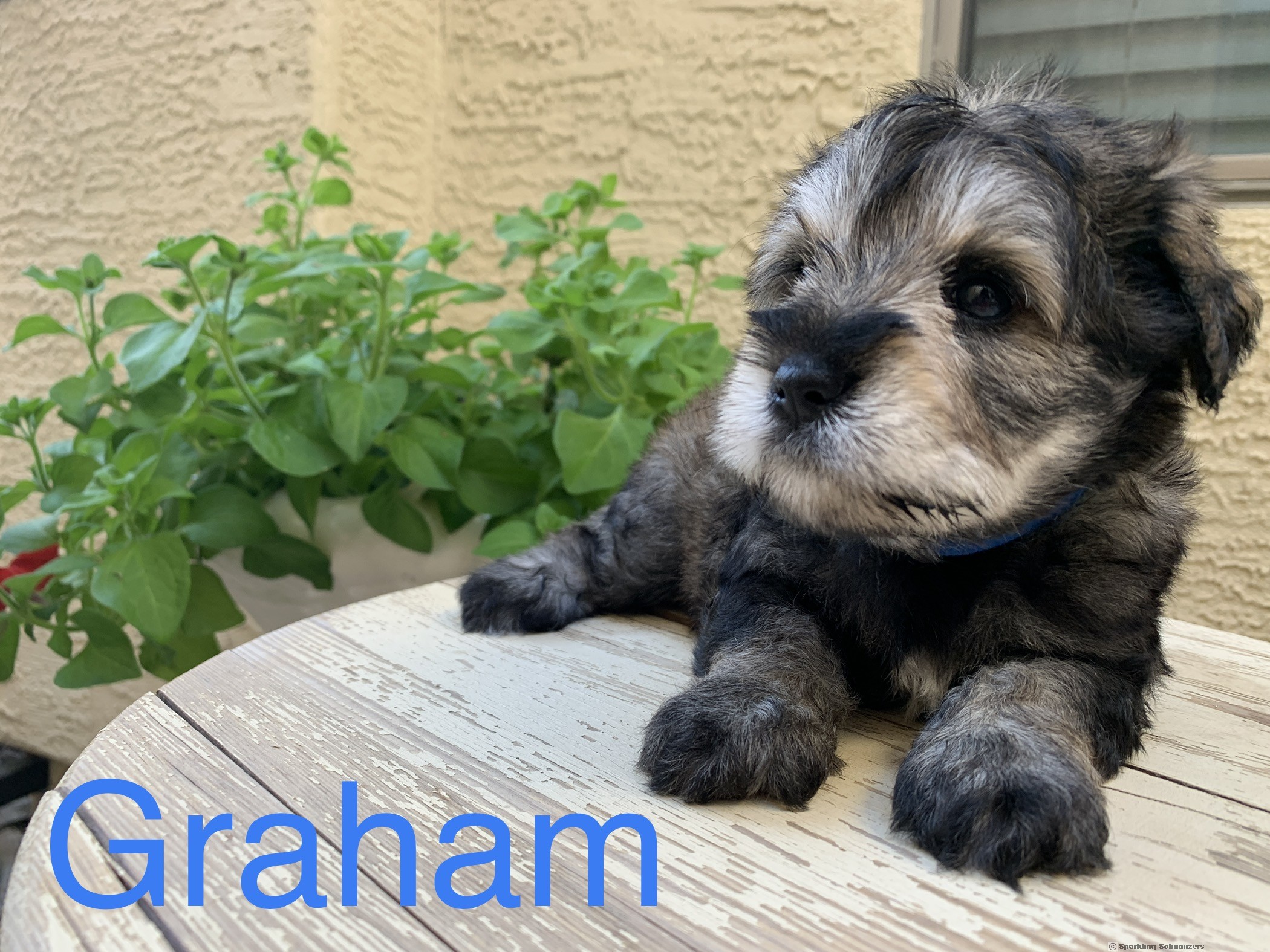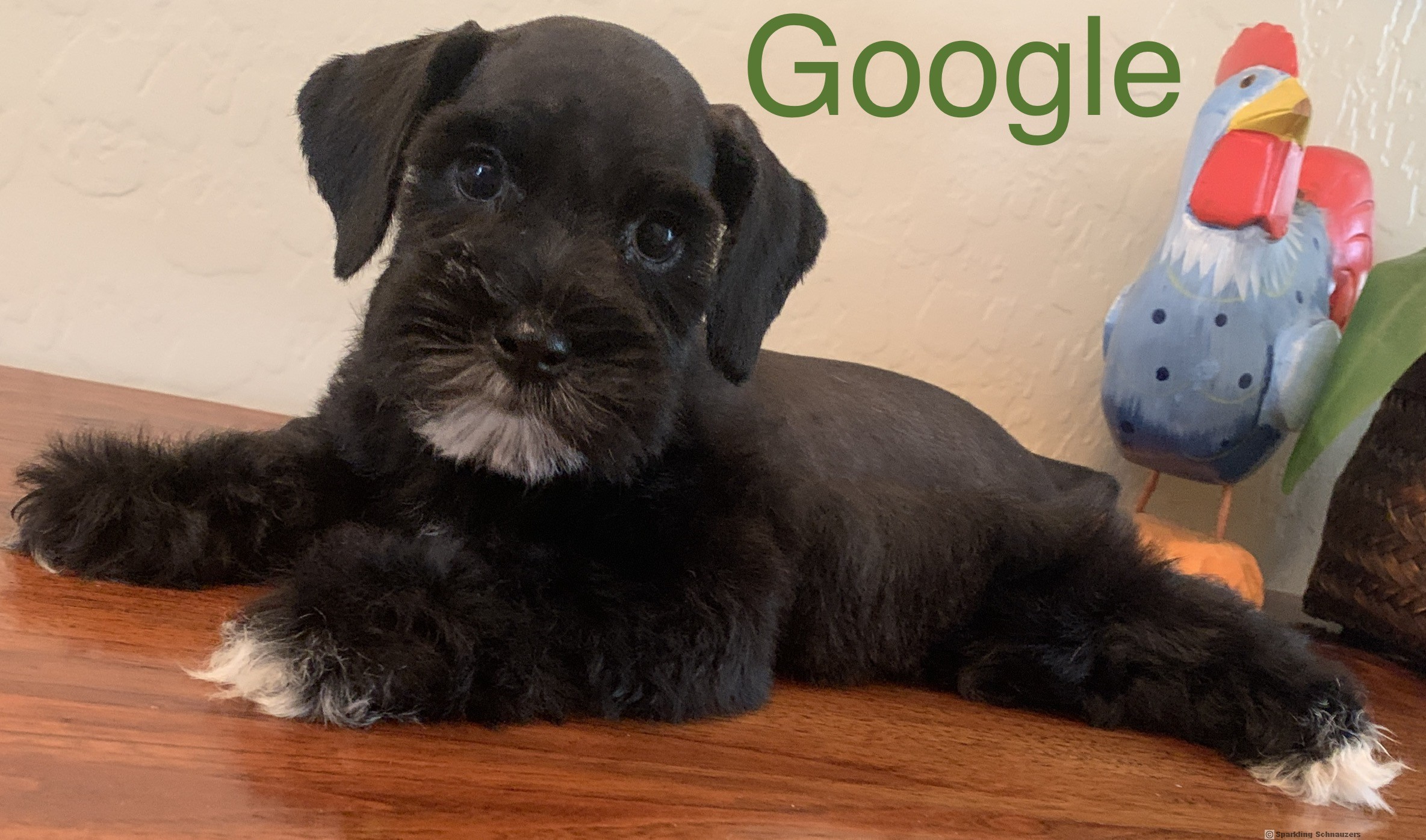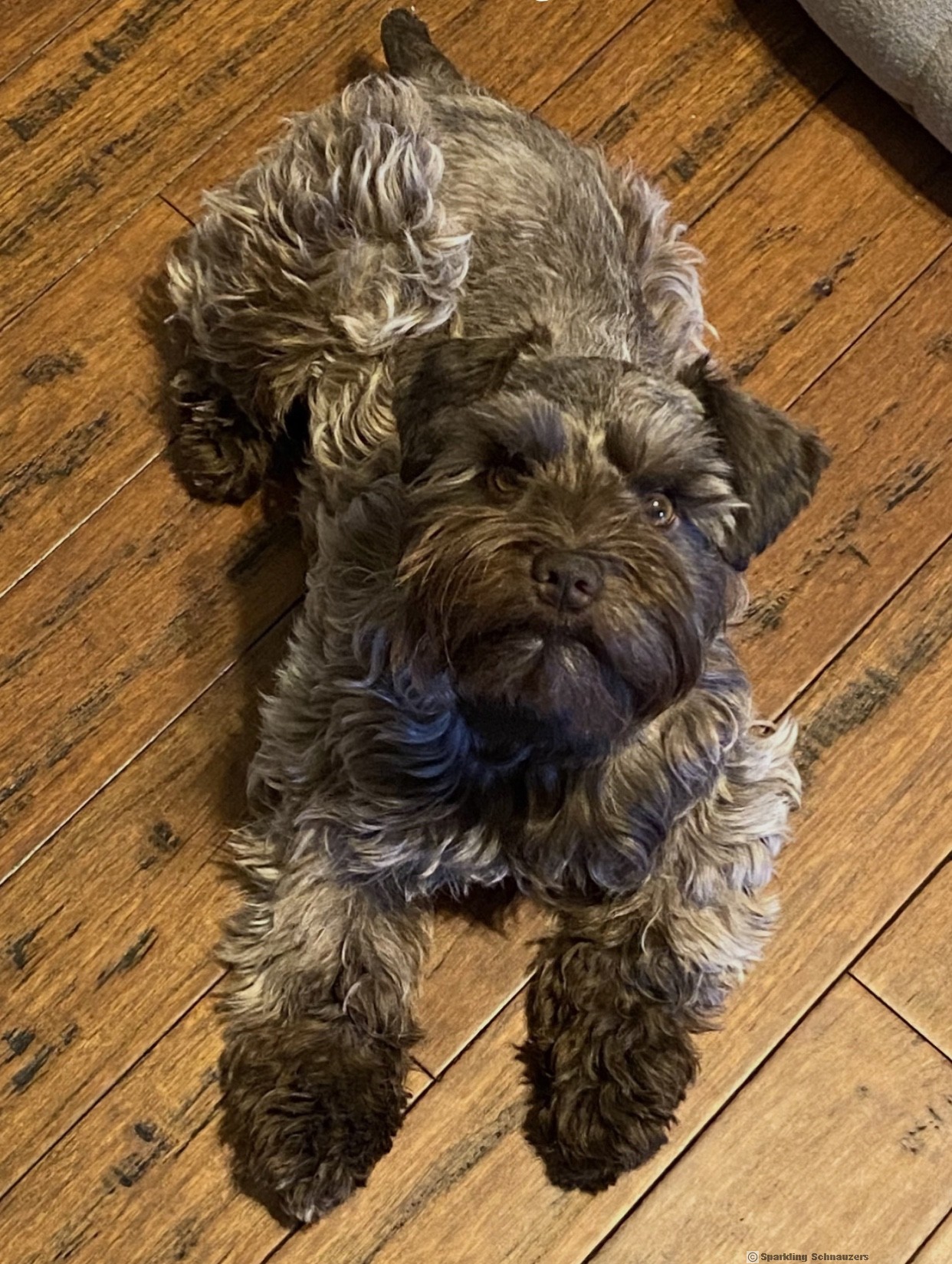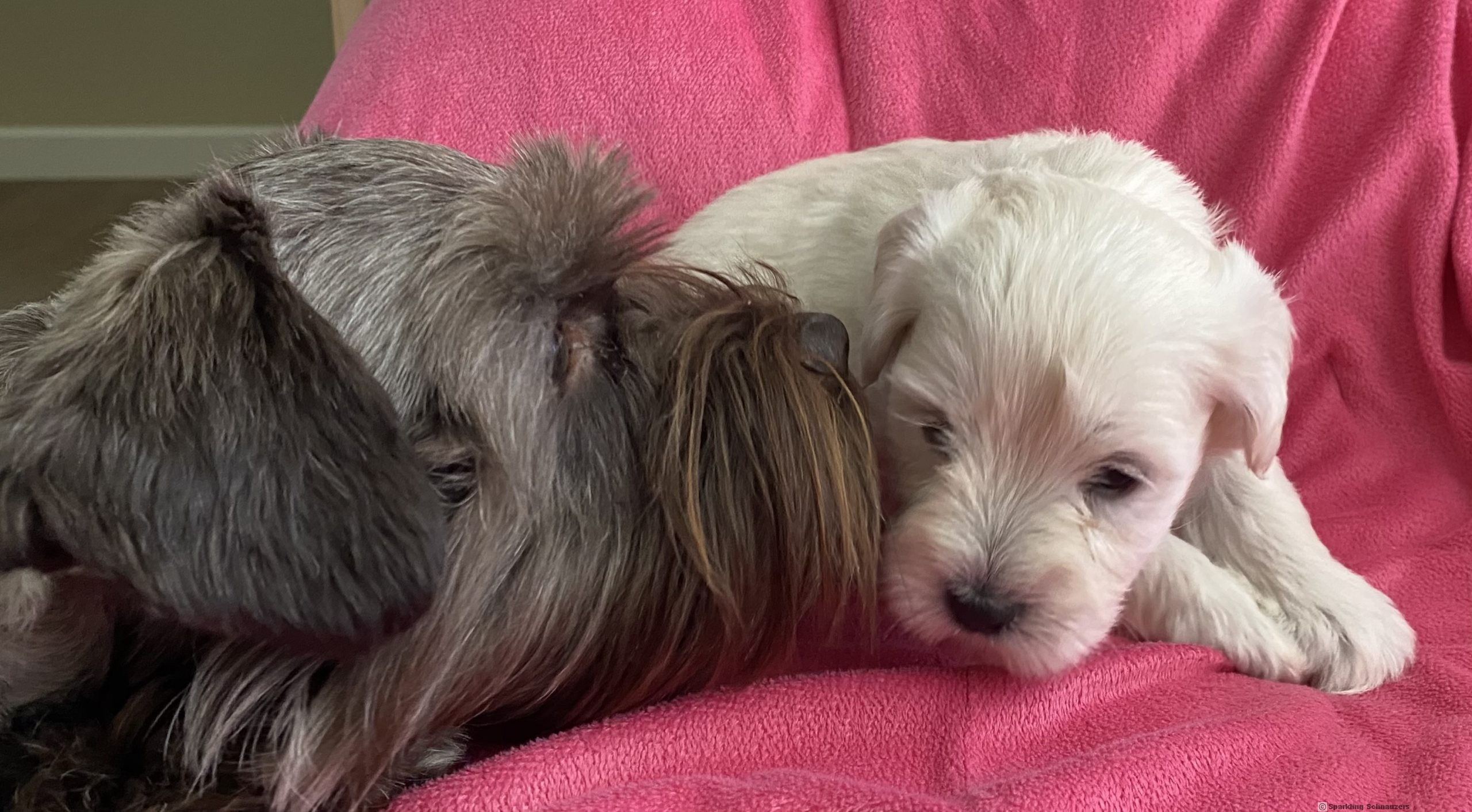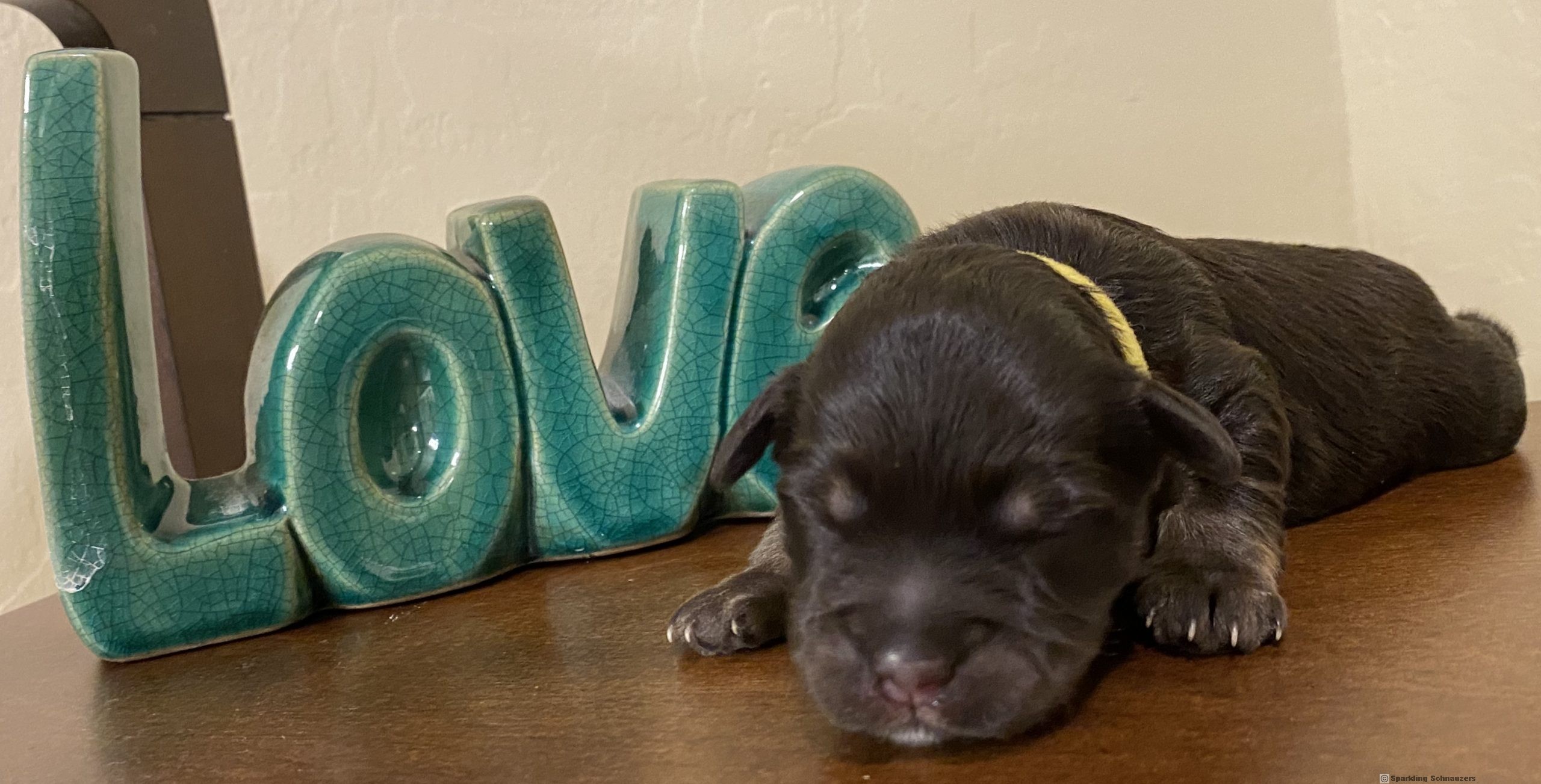 Rob & I with our 2 girls make a family of 4. Of course we needed to add dogs because no family is complete without a dog. We were on the search for a fur baby on the smaller side, hypoallergenic, and could keep up with our active lifestyle. We chose the schnauzer and have never looked back. We knew this is the breed for us. 
Combining both my passion for puppies. As well as provide puppies that are a compliment to the breed. "Sparkling Schnauzers" was born.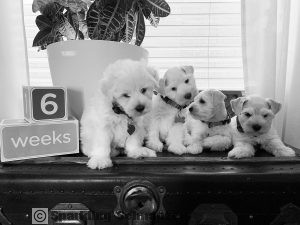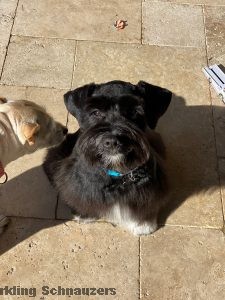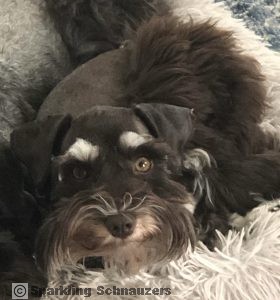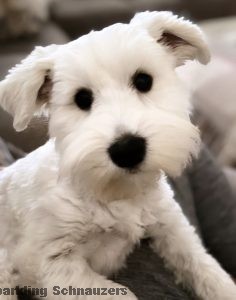 Schnauzers make wonderful companions. They are a very sociable breed and enjoy being with their humans as well as other dogs. Clever and intelligent animals, they require mental stimulation as well as exercise. Schnauzers are known to be as stubborn. Its just in their nature.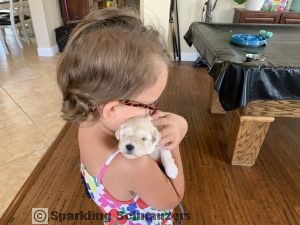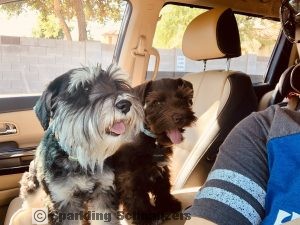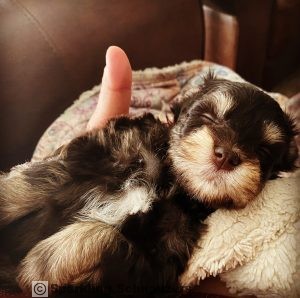 From the beginning the pups are given the best. Dams love NuVet Plus wafers. 
The puppies are a part of our family which means they are apart of every day of the next 8 weeks of their  lives. They will be handled by children.  We practice Early Neurological Stimulation. (ENS) This method consists of introducing the puppy to new surfaces, sounds and different obstacles. All used to stimulant the pups mind. 
Around 4 weeks of age potty training begins with the introduction of the litter box. This teaches them at an early age, that there is a place to relieve themselves. When they are able to be potty trained in a safe place, the  soiled litter proves to be beneficial in aiding the transition. 
Trimming the dogs coats starts at 2 weeks.  They are introduced to trimming of the hair around the ears and sanitary area as well a nail grinding. This helps aid the pup that grooming is a pleasant experience. 
Every pup receives a parvo booster and a first round of 5/1 vaccine.  They are dewormed on a schedule.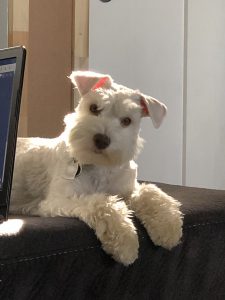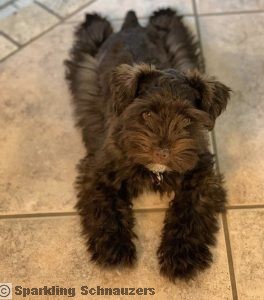 When there are no puppies on the ground, we encourage you to visit us. Get to know our moms and dads. Come check out a few puppies from our past litters. Visiting us reinforces that we are a happy, clean, haven for our schnauzers.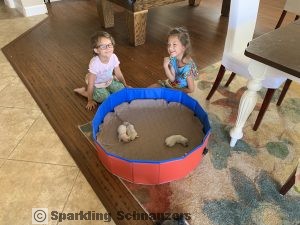 Pricing has been a hot topic for me and I really get annoyed when breeders don't list what their prices are.  After all this IS a practical factor when deciding from whom and when to purchase a puppy.  I have decided that my prices for my quality raised and genetically tested, proven pure bred pups will be…
Miniature Schnauzers $2800

Each puppy is sold with LIMITED AKC registration. This means I do not sell full breeding rights. The pup will be registered with AKC but will not be able to be used for breeding.
We will only sell to those that we deem to be responsible owners who will make a life-long commitment to love and cherish their Miniature or Giant Schnauzer.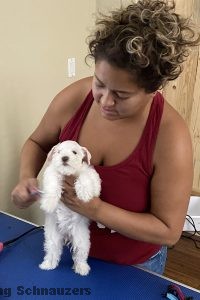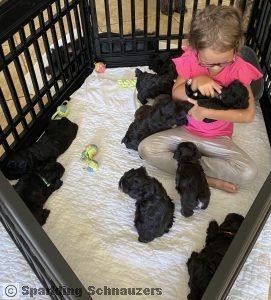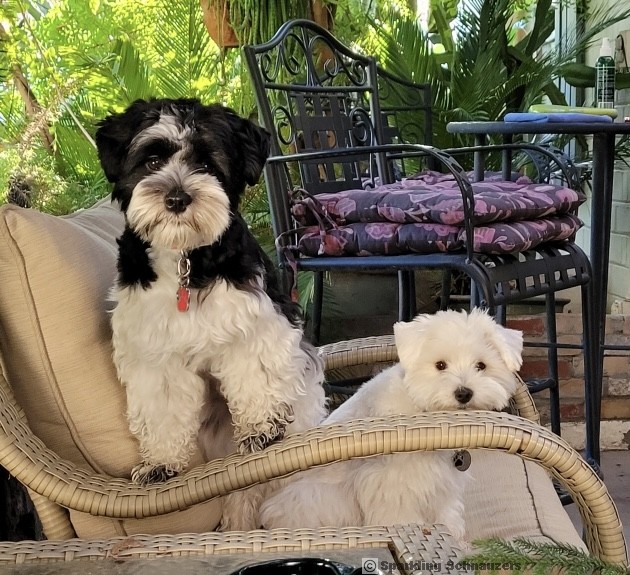 Puppy Go Home Bag Items
3 servings size bag of Kirkland puppy chow.

Included AKC Fees with the purchase of your puppy (at full price) is the cost of registration to AKC, this is the breeders responsibility to mail to AKC. You will choose your puppies name, yet all our puppies will carry the prefix of "Sparkling Schnauzers"…. after which will be added your chosen name.

Included Micro-chipping with the purchase of your puppy (at full price) is the complete micro-chipping of your puppy and fee's associated with the registering of the chip with AKC Reunite.

A blanket with the scent of mommy and siblings to help relieve anxiety of their new family.

A small doll smelling of mom and our family

A piddle pad. 

Health record containing dates of vaccine and dewormings.

2 year health guarantee.

Papper pellet 

Small chicken chew

A freshly groomed pup.

All of our contact info For future questions and concerns
How To Prepare for Pups Introduction Home
Make an appointment with your vet to have your puppies health check. This must be done within 3 days of taking the puppy home. MAKE THIS APPOINTMENT ASAP.

A small kennel is needed to kennel potty train. Do not give THE PUP MORE AMPLE SPACE . ENOUGH ROOM TO TURN AROUND AND SLEEP IN IS PERFECT.

A washable pad or an old blanket for the puppies to sleep on.

I provide tou with a small bag of Kirkland puppy chow.  If you desire to use another brand, have it on hand for the blending process. I find smaller bite kibble to be easier for schnauzers.

Bring a collar on pick up day.

A food and water dish. 

Toys and chew bones so pup has something to chew on. They have sharp teeth!

A litter box and pAPER pellets. Both can be purchased on Amazon.