SPARKLING SCHNAUZERS' SCHATZI SAUCE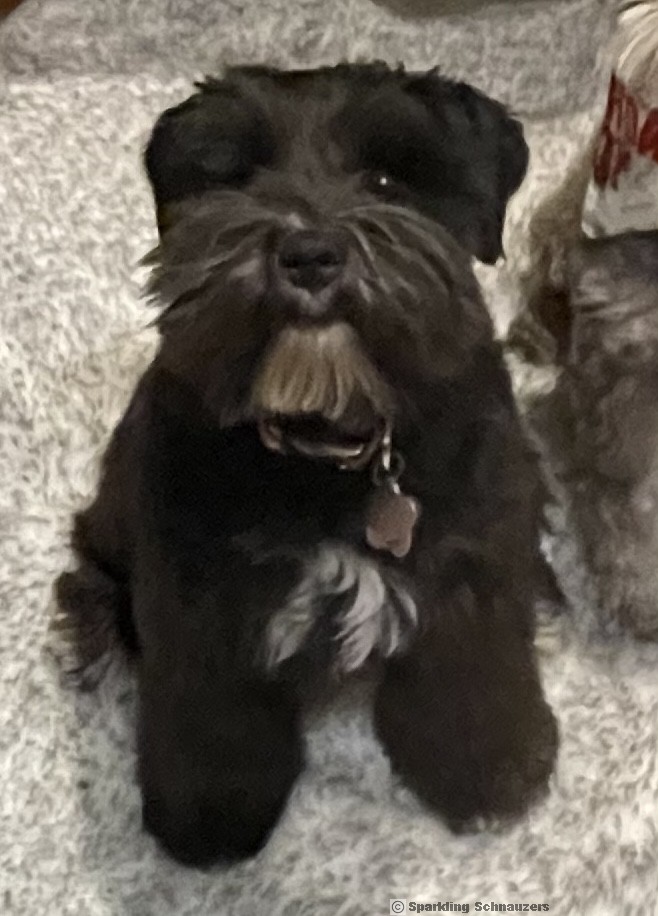 Schatzi is a gorgeous black female with white trimmings. A full beard with white goatee and a white blaze. She is a solid girl from our Paisley & Michael. A shared partnership breeding. We are super excited to see what colors and sizes she is have. She shares a home with her playmate, Sir Winston Duke. 
Schatzi has been cleared by Embark. 
SPARKLING SCHNAUZERS' HEIDI VON SCHNATZ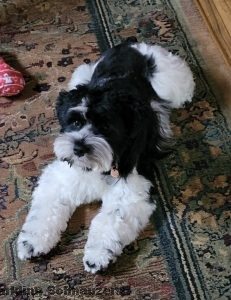 This cutie resides with a friend in Phoenix, as well 2 other Sparkling Schnauzers. On the larger side she is 15 pounds and sturdy. I have always wanted to add a parti to the family and she is a gorgeous dam. A full sister to Schatzi, we are more than pleased to welcome her puppies.
Heidi has been cleared by Embark. 
SPARKLING SCHNAUZERS' WOOKIE WOO LOO (LULU)
SPARKLING SCHNAUZERS' MERCY ME
SPARKLING SCHNAUZERS'
MINI SCHNAUZER SIRES
SPARKLING SCHNAUZERS' SIR WINSTON DUKE
SPARKLING SCHNAUZERS' CAMPOS CASANOVA
SPARKLING SCHNAUZERS' COUNT OF MONTE CRISTO